Preventative Care & Maintenance
Patient safety, along with cost containment, remain the top priorities for NHS Trusts and Private Sector organisations. So why not choose a service that delivers improved patient safety and cost efficiencies at the same time? The Preventative Care and Maintenance programme from Bolton Surgical offers high level maintenance across your instrument inventory, along with fixed cost repair for a full 12 months for all PCM instruments.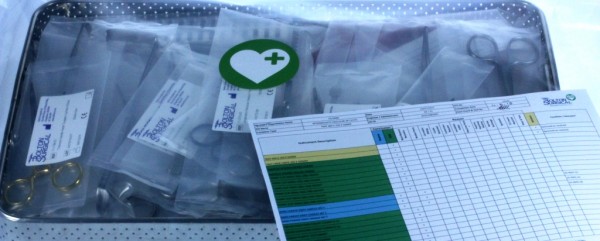 Why wait until an instrument fails? Reduce instances of broken, corroded, pitted, worn out instruments by having your sets audited and maintained in accordance with current standards.
We believe prevention is better than cure!
The programme offers
'Holistic' approach to your instrument maintenance and inventory needs
Complete peace of mind - clear, concise information on each and every instrument within each and every PCM set
Fixed cost repair service for PCM instruments - a one-off charge per set for all refurbishment and remedial work which includes free repairs for a 12 month period
All instruments within a set checked to ensure they meet or exceed regulatory standards
Planned maintenance instead of waiting until instruments are broken or beyond repair
Increased 'up-time' of all sets included in PCM inventory
Reduced number of 'de-commissioned' sets
Service proven to reduce occurances of broken, blunt, corroding, cracked instruments
Detailed report on each set, using our traffic light system - simple, easy to understand, at a glance reporting on each instrument in each set.
Highlights any potential issues before they arise
Programmed schedule of maintenance to fit around your needs, allows us to schedule resource at the right time to meet the agreed service level
Totally managed service, instrument inventory for PCM sets automatically mapped out for the customer, easing workload
Increased patient safety from reduction in broken, blunt, cracked, corroded instruments
Each instrument part marked to immediately identify it as a PCM instrument, date coded to validate service guarantee
Please contact us to find out more about this service
The latest news & events from Bolton Surgical.